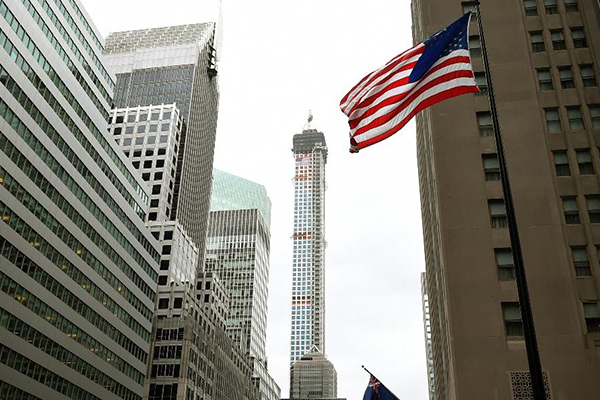 There's no doubt that international buyers love U.S. real estate. In 2015, 15.4 percent of all commercial real estate buyers in the U.S. were from overseas, according to financial and professional services firm Jones Lang LaSalle.
On the residential side, the National Association of Realtors reports international buyers purchased 4 percent of existing homes sold in the U.S. in 2015, which made up 8 percent of the total dollar amount of existing homes sales for the year at $104 billion. The biggest foreign residential buyers in 2015 were from China ($28.6 billion), Canada ($11.2 billion), India ($7.9 billion), Mexico ($4.9 billion) and the U.K. ($3.8 billion), according to a study examining Chinese real estate investment conducted by the nonprofit Asia Society and real estate economics firm Rosen Consulting Group.
Foreign investors have long viewed U.S. real estate as a good place to diversify their portfolio and benefit from theworld's strongest economy. But in recent years, hard assets in the form of U.S. property has also become an option to safely store money. "We've become what is today, I guess, the largest offshore loca- tion in the world," says Ed Mermelstein, an international real estate attorney based in New York.
But what happens to an investor's interest in U.S. real estate when international events affect his or her home country and lead to uncertainty over the future?
From economic meltdowns abroad to terrorism to squabbles over European Union membership, the growing international role in major U.S. real estate markets means we're more likely to see the impact of those issues, says Ross Milroy, owner and broker at Ross Milroy Realty in Miami.
"The Miami real estate market – and I think New York is very similar as well –we're so dependent on the international buyers, and they're such a huge part of our market," Milroy says. "A lot of our real estate markets do not follow traditional patterns, and a lot of our demand is dependent on what's going on in those home countries of our buyers."
"We've become what is today, I guess, the largest offshore location in the world,"
Ed Mermelsteinand, Managing Partner at Rheem Bell & Mermelstein, LLP
https://naimexico.com/wp-content/uploads/2016/07/US-real-estate.jpg
400
600
naimexicoadmin
http://naimexico.com/wp-content/uploads/2016/07/logonai.png
naimexicoadmin
2016-07-19 16:43:22
2016-09-19 11:03:19
How International Issues Affect Foreign Investment in U.S. Real Estate